AFP pays tribute to its journalist Arman Zoldin killed in Ukraine at Q
Friends and colleagues of Agence France-Presse (AFP) journalist Armand Soldin, who was killed last week in eastern Ukraine, gathered in Kiev on Monday to pay tribute to his memory, his empathy and his devotion to his work. Arman Soldin, who was reporting with an AFP team, died in the blast near the besieged town of Baghmoud, the epicenter of fighting between Ukrainian and Russian forces.
AFP chief Fabrice Fries quoted Arman Soldin's mother as saying the journalist " All mankind in one man" He also pointed out "Honorable" By friends, family and colleagues. "Arman lost his life so that millions of people would know what was happening in Ukraine. At a time when an inhumane war is destroying Ukraine, we are proud of Arman's memory.Mr. Fries added.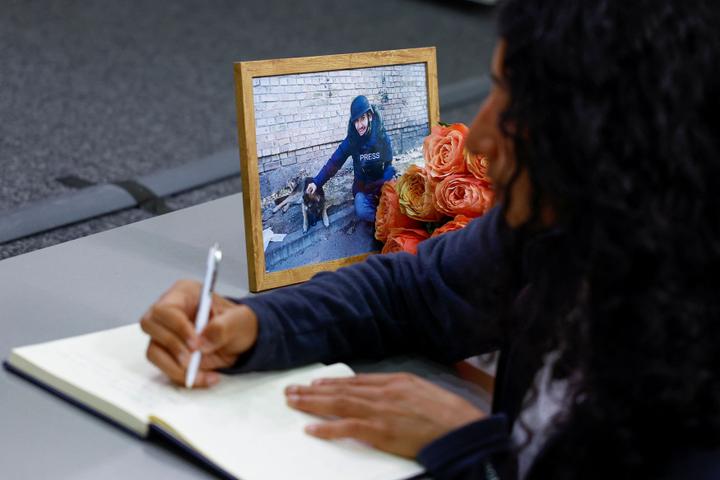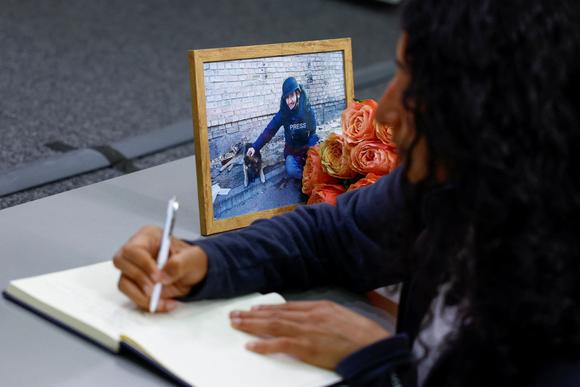 AFP news director Phil Chetwind said of Mr Soldin "integrated part" The group covered the war in Ukraine and thanked him for his contribution to this work, he explained "shocking". "There is no one more courageous and determined than Armand Soldin"Mr. Chetwynd said, adding: "The loss of Armaan is devastating for us as he represented the best of AFP. »
"Armand's commitment to tell the world the story of this terrible war is absolute"said Antoine Lambroschini, editor-in-chief responsible for Ukraine coverage. "Arman distinguished himself in everything he did because he never lost sight of the fact that beyond the geopolitical implications of Russia's war against Ukraine there are men, women, children, parents and grandparents, brothers and sisters."he added.
"We will always cherish your big, generous smile, your laugh, your courage, your concern for others, your energy, your enthusiasm, your joie de vivre."said Emmanuel Beauchot, an AFP journalist who was with Armand Soldin when he died.
Bosnian-born Armand Soldin is the third French journalist to lose his life since the start of Russia's invasion of Ukraine, which began in February 2022, and at least the eleventh reporter, fixer or driver killed, according to Press Protection. Non-Government Organizations.
"Web specialist. Infuriatingly humble coffee ninja. Wannabe zombie advocate. Subtly charming tv fanatic. Avid social media scholar."