He steps into the arena: Republican Ron DeSantis filed his formal presidential bid for 2024 on Wednesday, launching a battle against Donald Trump that promises to be fierce.
The Florida governor formalized the nomination hours before a planned exchange with Elon Musk on Twitter.
The candidacy of 44-year-old Ron DeSantis is eagerly anticipated by Republicans looking for a replacement for the 76-year-old former president, whose ideas he shares but does not overdo.
Picking this exchange with the boss of Twitter, which is managed by Republican businessman David Sachs, is an odd start to the campaign.
"This is the first time we've experienced something like this on a social network," welcomed Elon Musk, promising that "questions are answered in real time, not prepared in advance." However, the exchange should not be considered sponsorship, the billionaire pleaded with an ambiguous political stance.
Florida's governor is seen as Donald Trump's main challenger for the Republican nomination. The winner of these primaries will face the Democratic nominee in November 2024 — most likely Joe Biden.
Against "good thinking" –
A former naval officer, Ron DeSantis gained notoriety by amplifying his radical conservative outbursts on education or immigration. In the name of a war against "good thinking", he turned his state into a laboratory of conservative ideas.
But his path to the White House is fraught with peril.
The governor, who had many conservatives hoping for a presidential run after winning Florida again in November 2022, is now trailing Donald Trump — officially the front-runner in November 2022 — according to several polls.
With the ballot still a long way off, the polls have to be taken with tweezers, but Donald Trump is happy to share them on his network, Truth Social.
The chief flaw of the curator, a father of three children: lack of charisma, pointed out from all sides. The Trump camp does not hesitate to attack it.
"It's perfect for DeSantis to announce his candidacy on Twitter. That way he doesn't need to communicate with anyone," an adviser to the former president quipped to AFP.
– "Personality Transplantation"
Hostilities begin.
Findings between the two began long before Florida's governorship began, with acid declarations and sporadic meetings.
"DeSantis needs a personality transplant," Donald Trump joked Wednesday morning.
Beset by judicial investigations, the former president threw himself headlong into his third race for the White House, rallying his base, which was largely loyal to him.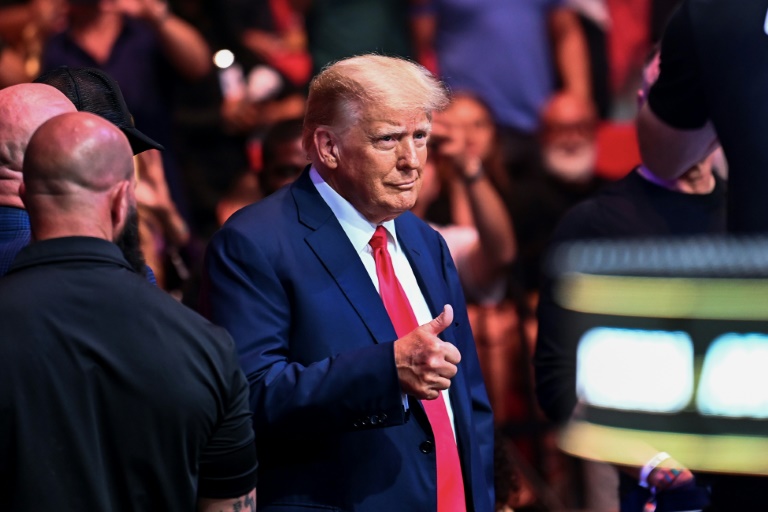 In this face-off with Donald Trump, Ron DeSantis can still count on a $110 million war bundle.
He is trying to use this fund to fill ad spots across the country.
In a recent video by his political action group, a man puts a "DeSantis President" sticker on a car to cover "Trump 2016."
That sums up the message the governor wants to send to voters: Florida's 2018 president-elect, Donald Trump's endorsement, says Ron DeSantis is the new guard.
Other announced Republican candidates — Nikki Haley, Tim Scott, Asa Hutchinson — rarely exceed 5% of voting intentions at this point.
■
"Web specialist. Infuriatingly humble coffee ninja. Wannabe zombie advocate. Subtly charming tv fanatic. Avid social media scholar."